Founded at the Department of Auxiliary Historical Sciences and Archive Studies at the Philosophical Faculty UHK at the beginning of 2017, The Centre of Urban History focuses on interdisciplinary research into urban topics in our country as well as the Central European area in a broad period of time between the 13. century and the 20. century. The research of urban history, reflecting up-to-date methodologies, is carried out in the field of political, administrative, legal, social, economic, church, and cultural history. Thanks to excellent knowledge of a wide spectrum of sources, our research also includes investigation into historical geography, historical anthropology, historical demography, historiography, and archaeology. Regarding making editions, the research also focuses on linguistic aspects of the sources of the urban provenance. The Centre has been successfully developing research into Digital Humanities since 2018 (the Project NAKI II Dowry Towns of the Queens of Bohemia).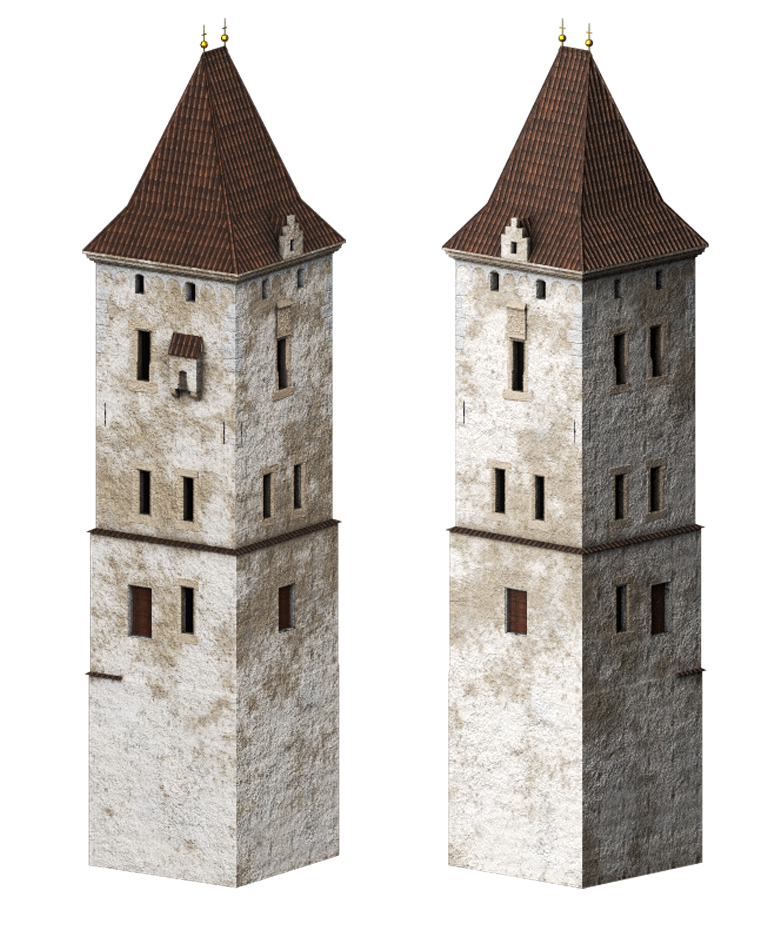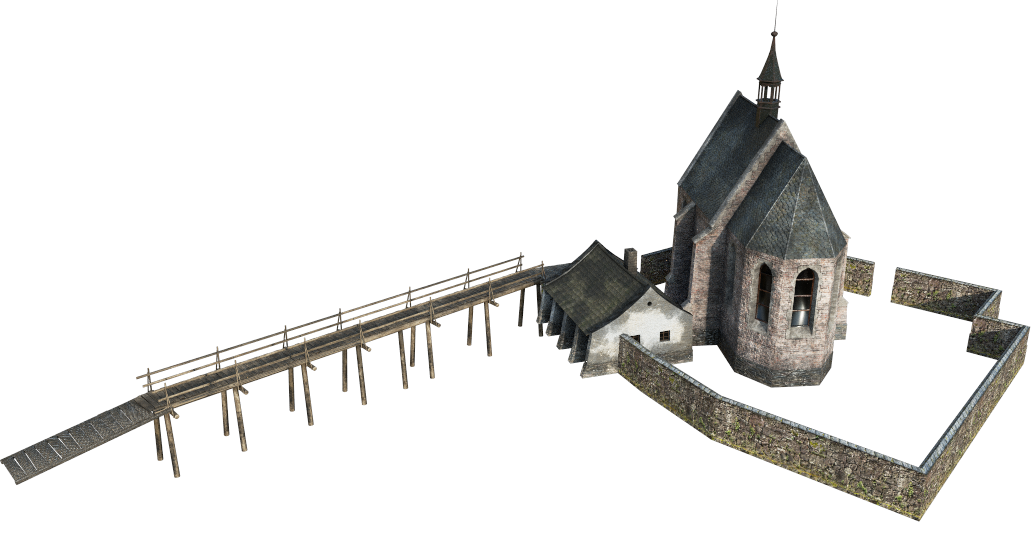 Church and Hospital of St. Antonín from Hradec Králové at the year 1638, (3D modeling of a defunct building - project NAKI II Dowry Towns of the Queens of Bohemia)
Not only does The Centre of Urban History strive to create one of the leading research topics of the Philosophical Faculty UHK but it also aims at integrating the historians dealing with the urban history. The Centre's platform offers space for sharing research experience and solving methodological questions, making collective projects or organizing conferences. Special attention is paid to educating students of historical sciences at the Philosophical Faculty UHK as the urban history belongs to frequent and popular topics of students' theses in all degrees of the university studies. Members of the Centre participate in promoting the research results by giving public lectures, namely regular cycles of lectures for the Library of Hradec Králové.